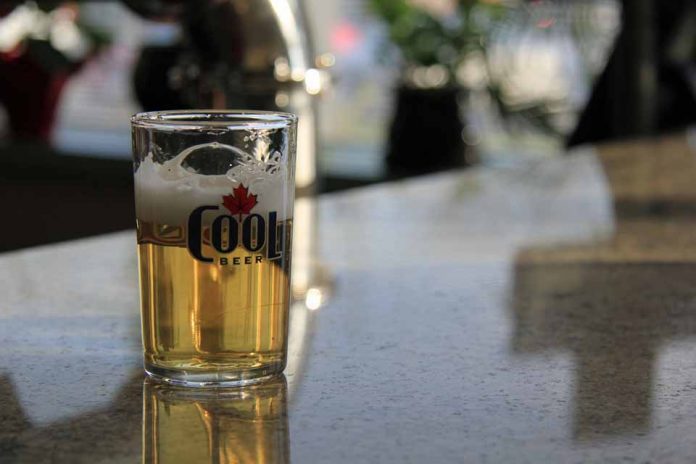 Most of us don't think twice about how or where our favourite beers are brewed. While it might not matter in the grand scheme of things the truth is that Etobicoke is home to several breweries including Cool Beer Brewing Company and it's great knowing we have a local option at The Beer Store and LCBO.
Cool Beer Brewing Company, located at 164 Evans Avenue (at Islington), is an award-winning locally owned and operated brewery that you may have spotted as you drive along the QEW heading downtown. Home to several brands as well as helping brew roughly a dozen other local craft beers, Cool Beer Brewing was the brainchild of Bobby Crecouzos, who wanted to brew a high quality beer using no preservatives or additives. The task isn't easy and after seeing the hard work involved it's a miracle that they are able to offer some great tasting beers at such an affordable price.
The three brands being offered currently by Cool Beer Brewing Company are each unique in their taste but we can personally tell you that each goes down easy. Cool Lager is their aptly named original beer. Cool then introduced Millenium Buzz Hemp Beer which is made from the finest BC hemp. Their latest beer is Stonewall Light which is a 4% light lager with a touch of lime. All three are offered in a great 4 for $5 pack and all have won Canadian and Ontario Brewing Awards. Cool beer will be offering Buzz Hemp Beer and Stonewall Light in slim cans soon as well as Cool Lager in a very handy 3.1L mini-keg.
Cool Beer participates in many events throughout the year including Toronto's Festival of Beer. As a local brewery they are proud of their product and don't mind showing off the facilities. Stop by for a personal tour and pick up 2-4 or keg while you're at it. Cool Beer Brewing Company also offers two great party rooms with a view of the brewery. Both are very affordable and are perfect for corporate or personal events.
Although it may be called budget or discount beer I prefer to call it great beer at a reasonable price. Try a Cool Lager, Buzz Beer, or Stonewall Light brewed by Cool Beer Brewing Company in Etobicoke and you'll see what we mean.
Cool Beer Brewing Company: Where and When in Etobicoke…
| | |
| --- | --- |
| WHERE: | 164 Evans Avenue, Etobicoke, ON M8Z 1J4, 416-255-7100 |
| WHEN: | Mon-Fri 10am – 7pm, Sat 10am – 5pm, Sun Closed |
| WEBSITE: | www.coolbeer.com |

View Cool Beer Brewing Company in a larger map
Like what you see? Please LIKE and SHARE this article using the buttons below as each "mention" helps determine our monthly and yearly top 10 lists!