Like most of you, I've had to suffer through many bad cuts and stylings before finding the perfect hair salon. I'm happy to say that I've found them right in my backyard here in Etobicoke and it's Head Candy Salon.
Head Candy Salon opened to much fanfare in 2009 and they haven't looked back since. Master stylist Vince Saporita has created a space at 728 The Queensway that is modern, spacious, and inviting, all at the same time. At most places, hair appointments seem to be a chore and one of those things that you "just have to get done", but not at Head Candy. From the moment you step inside a sense of calm will come over you knowing that Vince and his team of stylists will take care of all your hair needs. You will also find yourself quickly becoming friends with everyone at the salon because, as they say, they're all good people.
But that's not all. The people at Head Candy don't rest on the great looking space and their sparkling personalities, they are serious stylists. From photo shoots in New York to LG Fashion week, Vince and his stylists are in high demand. In fact, they've been featured on ET Canada during the Toronto Film Festival doing on air makeovers. Amazing! Check out some of their work here on Facebook and become a fan –> Head Candy Salon.
If you are looking for a serious stylist look no further than Head Candy in Etobicoke. They will take care of you and all of your hair styling needs.
Head Candy Salon: Where and When in Etobicoke…
| | | |
| --- | --- | --- |
| WHERE: | | 728 The Queensway (at Royal York Road – free parking at rear) Etobicoke, ON M8Y 1L4 |
| PHONE: | | 416-503-3100 |
| WHEN: | | Call salon for an appointment. |
| WEBSITE: | | www.headcandy.ca |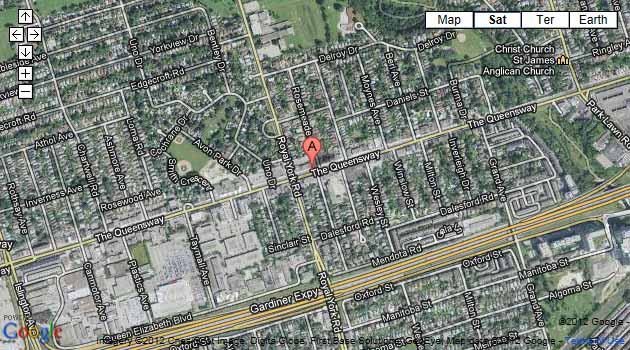 View Head Candy Salon in a larger map
Like what you see? Please LIKE and SHARE this article using the buttons below as each "mention" helps determine our monthly and yearly top 10 lists!