2016 has come and gone and now 2017 is upon us which means we have created a new top 10 list of things to do in Etobicoke. More than ever people are looking to do things closer to home which is the number one reason why we have created this list. We have been keeping track of all the social media shares, the LIKES on our Facebook page, and the number of page views for each write-up and after much discussion have come up with the Top 10 Things To Do In Etobicoke in 2017! Share this list with your friends and family and let everyone know what Etobicoke has to offer!
#1 – SAM SMITH PARK SKATING TRAIL
For the third year in a row the outdoor skating trail located at Colonel Sam Smith Park in Etobicoke tops the list. It is such a unique and fun experience to skate along the trail in a "natural environment". News outlets covering the "skate with Mayor John Tory" event has put an even bigger spotlight on the best skating experience in the Toronto!
#2 – ETOBICOKE'S FARMERS MARKETS
Etobicoke is "Farmers Market Central" for food lovers everywhere. There is a market happening almost every single day of the week and sometimes multiple markets in one day, close enough you can visit them in a single trip. Some of the more popular ones include Civic Centre, Stonegate, and Sherway Gardens.
#3 – JERK FESTIVAL
Jerk Festival continues to climb the charts year after year for several reasons. The entertainment keeps on improving with top international acts from the Caribbean and the food is obviously mouth-watering fantastic.
#4 – ETOBICOKE OLYMPIUM
The Etobicoke Olympium has seen a boost in popularity ever since the Pan Am Games came to Toronto. This landmark sports facility has seen it's pool updated to a world-class facility with millions spent on improvements.
#5 – TORONTO RIBFEST
It's not surprising that the Toronto Ribfest at Centennial Park makes the top 10 list year after year as it is the biggest ribfest in the GTA. It is a yearly tradition for many and the ribs, rides, and musical acts is what keeps people coming back.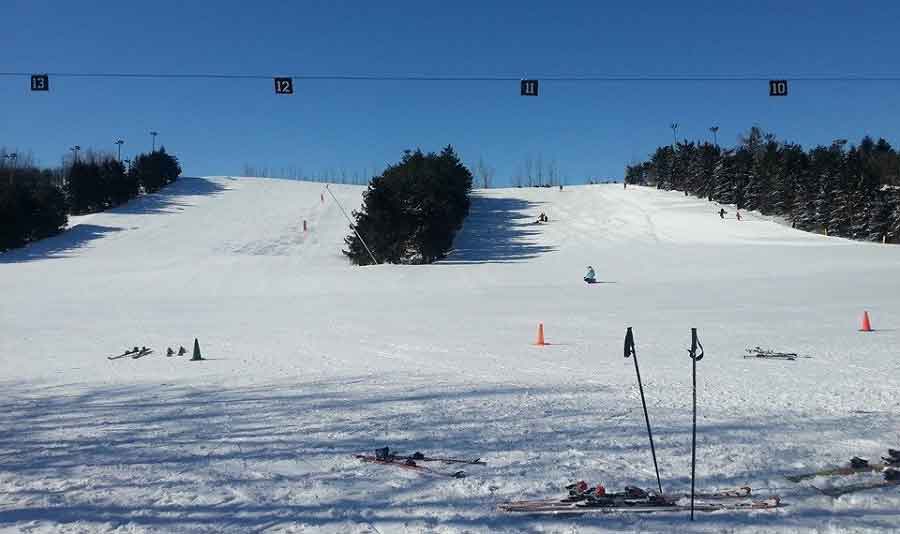 #6 – CENTENNIAL SKI AND SNOWBOARD CENTRE
With the majority of people living in Etobicoke only 10 minutes away from the hills at the Centennial Park Ski and Snowboard Centre it is an excellent alternative to driving several hours to the nearest ski resort.
#7 – WINTERLICIOUS
A greater number of restaurants are participating in Winterlicious this year which translates to more people discovering great food options right here in Etobicoke! Here's hoping to even more restaurants joining the event next year!
#8 – LAKESHORE MARDI GRAS
Nothing says Summer like great weather, live outdoor music, carnival rides, and smiles. You'll find all this at Lakeshore Mardi Gras every year!
#9 – JAMES GARDENS PARK
On a typical weekend at James Gardens you'll see people strolling along it's many trails, kids running around being kids, and brides and grooms taking scenic wedding pictures. Definitely good reasons why it is a repeat entry on the top 10 list.
#10 – MIMICO TULIP FESTIVAL
The Mimico Tulip Festival is an example of great things happening when a neighbourhood comes together and celebrates the community with foood, fun, and laughter for all.
There are so many great things to do in Etobicoke and it's hard to narrow it down to just "Ten" so be sure to read up on everything there is to do here and share your favourites on social media so that your favourite "thing to do" shows up in the list for 2018! All the best!
Like what you see? Please LIKE and SHARE this article using the buttons below as each "mention" helps determine our monthly and yearly top 10 lists!