Those of us who call Etobicoke home all know how awesome a place it is not only to live in, but also a great place to enjoy. With numerous festivals, fantastic restaurants, and magnificent parks it can be difficult to choose the Top 10 Things To Do In Etobicoke.
We at 365Etobicoke.com have analyzed the numbers in terms of page views, social media mentions such as Facebook Likes and Twitter shares, emails to our office, as well as other intangibles, and have assigned a weighted score to each. After several discussions and heated debates we have come to an agreement as to what the Top 10 Things To Do In Etobicoke for 2013 were and we present them to you here.


#1
Toronto Ribfest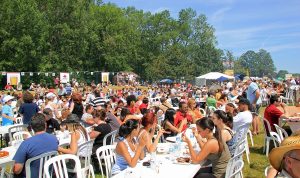 When people in Kitchener, Oshawa, and Buffalo, New York make plans to attend the Toronto Ribfest at Centennial Park in Etobicoke you know you have a contender for the top spot. This 100% certified Etobicoke event brings in over 100,000 people during the Canada Day long weekend. With that many satisfied customers it's hard not to agree that this event was the number one thing to do in Etobicoke for 2013.
#2
Colonel Sam Smith Skating Trail
Toronto's first outdoor skating trail is located right here in Etobicoke. From day one the outdoor skating trail located at Colonel Sam Smith Park has been busy with kids and adults alike, taking in the sites as they make their way through the figure eight. After skating on this wonderful trail you'll find it hard to go back to the days of skating clock-wise on a hockey rink.
#3
Lakeshore Mardi Gras
While things won't get as crazy as they do in New Orleans, Lakeshore Mardi Gras is still a whole lot of fun. And guess what? It's perfect for the whole family! Games, rides, face painting, food, and a musical lineup that gets more and more impressive every year (Alan Frew of Glass Tiger fame headlined last year's festival) it's no wonder this event ended up on the list.
#4
Centennial Park Skiing and Snowboard Centre
Just ask anyone who was without power this past week and you'll learn that not everyone loves ice and snow. However, you won't find anyone complaining at the Centennial Park Skiing and Snowboard Centre. There aren't a lot of places in the city with a ski and snowboard hill in their backyard but we have one here in Etobicoke.
#5
The Singing Lady Consignment Emporium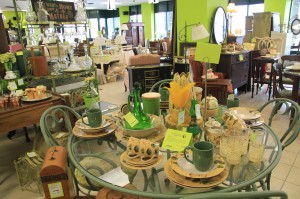 In a short few years The Singing Lady has grown from a small store on Burnhamthorpe to a 13,000 square foot complex occupying two buildings along The Queensway. The reason? The Singing Lady only stocks the very best consignment items at great prices. The big box stores have nothing on The Singing Lady Consignment Emporium, #5 on our list for 2013.
#6
James Garden Park
There are very few spots in the GTA that are prettier than James Garden Park in the summer. The colours and serenity make this the primary destination for both nature lovers and wedding photographers.
#7
Etobicoke Farmers Markets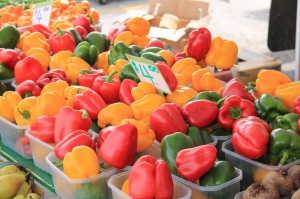 If we're not mistaken there's a major farmers market happening in Etobicoke almost every day of the week. From the Civic Centre to Stonegate to Sherway Gardens, there's a farmers market near you! Just a heads up, there are more farmers market write-ups coming this year.
#8
Jerk Festival
Smiling faces, reggae, and the smell of jerk chicken fill the air. No you're not in Jamaica! You're at the Jerk Festival that takes place every summer at Centennial Park. After Caribana this is probably the next greatest celebration of island culture in the GTA!
#9
Mastercard Centre for Hockey Excellence
The Mastercard Centre for Hockey Excellence is where the Maple Leafs practice in the hopes of winning a Stanley Cup (a guy can dream can't he?). It's also home to minor houseleague teams as well as a weekly public skate. If you haven't been to the MasterCard Centre you can just imagine how great the ice is here!
#10
Fusion of Taste Festival
Demonstrating the true multicultural make up of our great city, the Fusion of Taste Festival highlights entertainers and cuisine from South Asia, the West Indies, and around the world. This festival keeps getting bigger and more popular with each passing year!
So the next time someone asks you "what's so great about Etobicoke?" point them to the above list. And when they're done with these they can move on to one of the other 365 (and more) great things to do in Etobicoke!
Like what you see? Please LIKE and SHARE this article using the buttons below as each "mention" helps determine our monthly and yearly top 10 lists!